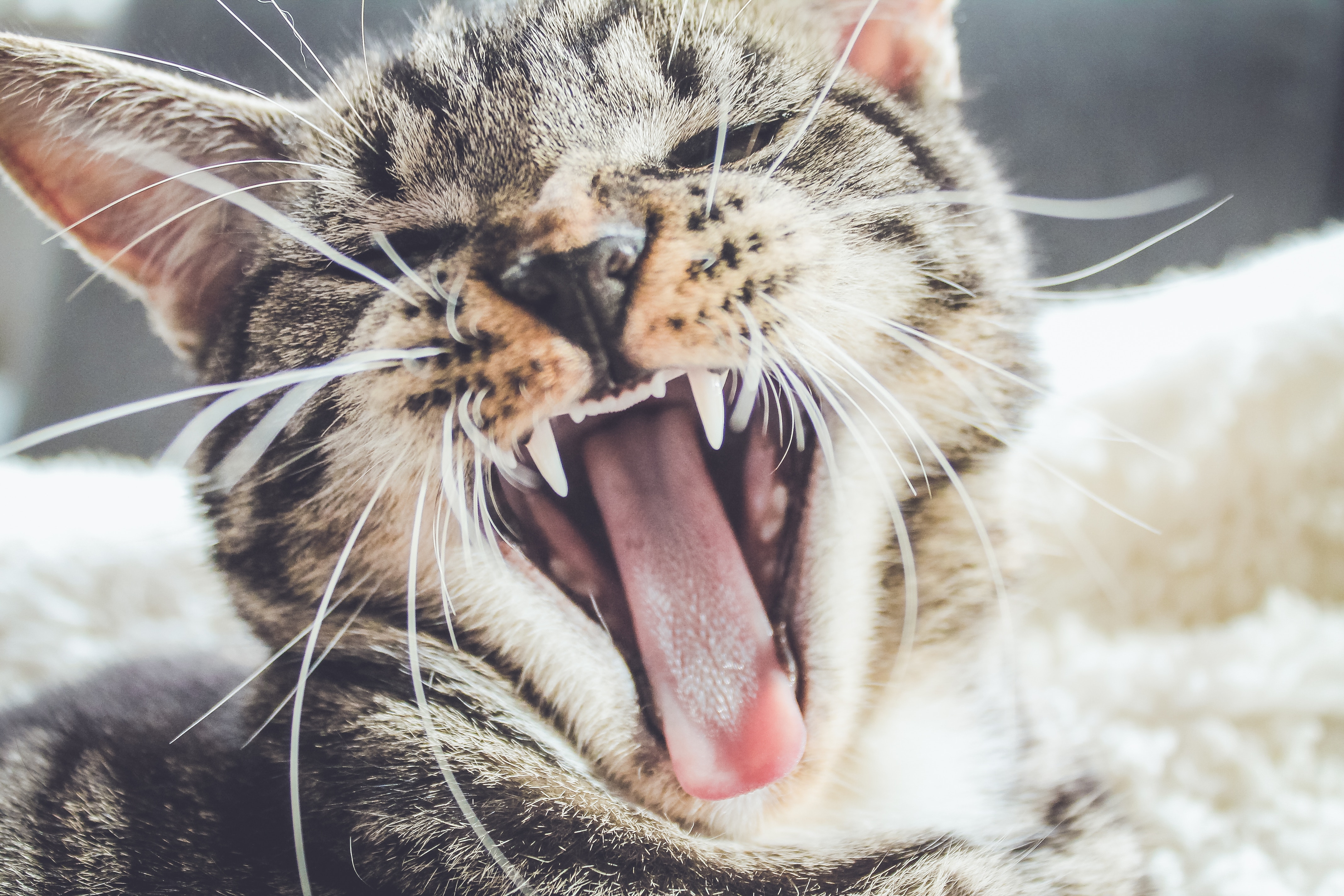 Routine Care
We want to establish the health of your puppy or kitten and ensure that your new companion receives everything they need to have a healthy start. Puppy and kitten wellness health care starts with a comprehensive physical exam. We will then develop a vaccination protocol based on your pet's life style. Other recommendations may be made such as intestinal parasite screening, de-worming and how to control and prevent external and internal parasites such as fleas, ticks and heartworm.
A puppy or kitten's developing immune system makes them more vulnerable to illness, so please ask us about a schedule of preventative treatment that is best for your new pet's first few months of life. From then on we recommend that you bring your pet in at least once a year to ensure that he or she is maintaining a course of good health.
Your puppy or kitten's first exam is also the perfect time to address any questions or concerns you have regarding your new pet's health. We are more than happy to discuss topics such as diet and nutrition, behavioral issues, house training, microchipping and vaccinations.
What to bring:
We ask that you bring the health information provided to you by the seller or shelter on your first visit with us, which should include a previous history of vaccines and deworming, as well as a fresh stool sample.
Vaccinations are extremely important in maintaining your pet's health and preventing diseases. Our canine vaccination protocols are tailored to your pet's lifestyle based on their activities. Factors such as whether your pet is active outdoors or if they have direct contact with other pets at a groomer or boarding facility will help us determine which vaccines your pet needs.
Nutrition & Exercise We will review your pet's current eating habits and body condition score to ensure they have a healthy, balanced lifestyle and diet to maintain the best health for your pet. We will also discuss play and exercise to make sure your dog is getting enough physical activity.
Parasite Prevention & Control An annual fecal and blood sample examination is recommended to make sure your pet is free of internal parasites. Internal parasites can be very harmful and potentially transmitted to your loved ones. Our in-house pharmacy has the safest monthly preventative treatments for heartworm, fleas, ticks, and intestinal parasites that can be tailored to meet the specific needs of your pet.
Preparing for the Exam On the day of your pet's mobile appointment, we always recommend you collect a recent stool and urine sample, ideally less than 12 hours old. The annual wellness exam is also an excellent time for you to address any questions or concerns you may have about your pet's health.
Dental Evaluation Regular preventive dental care keeps your dog's teeth and gums healthy. At your dog's annual exam, we will inspect their teeth and gums for tartar, plaque, tooth decay, fractures, or infection.  In addition, we also provide dental cleaning services at our clinic. Our veterinarians strongly recommend at-home dental care, and we can discuss how to properly care for your dog's teeth and gums at home.
Dental Prophylaxis Dental disease can lead to a multitude of problems for our pets.  The most obvious is foul smelling breath or difficultly eating.  Once our pets are exhibiting these signs, it is likely our loved ones already have discomfort and it is possible that there could even be a bacterial infection spreading to internal organs.
We highly recommend early prophylactic dental cleaning as a way of preventing and correcting these problems.  While your pet is anesthetized, a more thorough oral exam is performed. During a routine dental cleaning, dental tartar is removed and the teeth are ultrasonically scaled above and below the gum-line.  Radiographs of teeth are taken to fully assess tooth and root health.  Certain teeth may need to be extracted in order to reduce or eliminate the associated pain and infection.
Dr. Erica has advanced training in dentistry.  Her formal veterinary school training has been enhanced by completing 16 hours of continuing education and hands on laboratories with a boarded veterinary dentist. You can be assured that your pet will receive a fully comprehensive dental to keep your pet healthy and pain free.
Services Include:
Routine cleaning & polishing
Complete oral charting and examination
Tooth extractions
Dental radiography
Oral surgery
Bonded sealants
Doxirobe treatments
Internal + Diagnostic Medicine
We are committed to your pet's health and wellness. If your pet is ill and requires more advanced care, we have the experience and advanced equipment to diagnose and treat your pet's condition. Our veterinarians can quickly diagnose common medical problems including diabetes, kidney disease, liver disease, and thyroid disease as well as complex conditions such as neurological disorders and heart conditions. In the event your pet needs more intensive or specialized care, our veterinarians will refer your pet to a specialist facility.
Symptoms of a Serious Medical Issue
Certain symptoms may indicate a more serious underlying disease or illness. Symptoms of potentially serious medical issues include:
Lethargy
Loss of appetite, decreased appetite
Weight loss/gain
Vomiting
Diarrhea or constipation
Coughing
Sneezing
Increased drinking or urination
Inappropriate urination or defecation (indoors)
Limping
Difficulty rising, walking or climbing stairs
Itching
Shaking head
Foul smelling ears
Foul breath
Eye or nose discharge
Wounds that are not healing
Confusion, disorientation, anxiety, or changes in sleep patterns
Bruising or bleeding abnormalities
Fever
New lumps or bumps
Any other sudden or progressive change you note in your pet's attitude or behavior. If you notice that your pet exhibits any of these symptoms, please call us as soon as possible to schedule an exam.
Diagnostic services are an important part of ensuring your pets health.  We recommend blood work for any patient undergoing anesthesia, as well as routine bloodwork for our geriatric patients.  We are equipped with full in-house blood work analysis.
We also team up with a diagnostic laboratory for overnight analysis of over 300 panels including senior blood work, urinalysis, thyroid panels, cytology, histopathology, and other specialized testing.  In most cases, overnight results are obtained,  allowing a fast and reliable diagnosis to help get your pet feeling better as quickly as possible.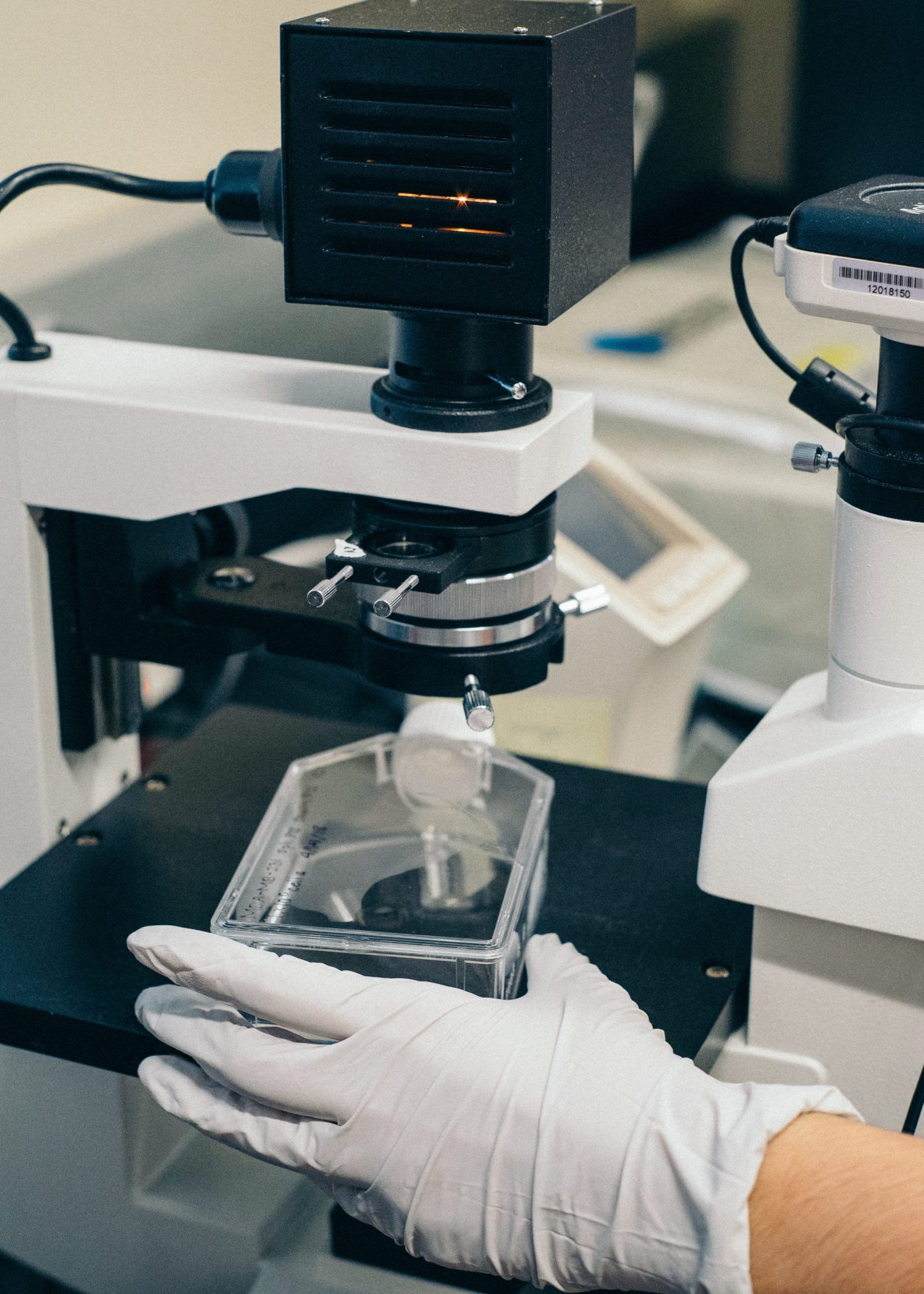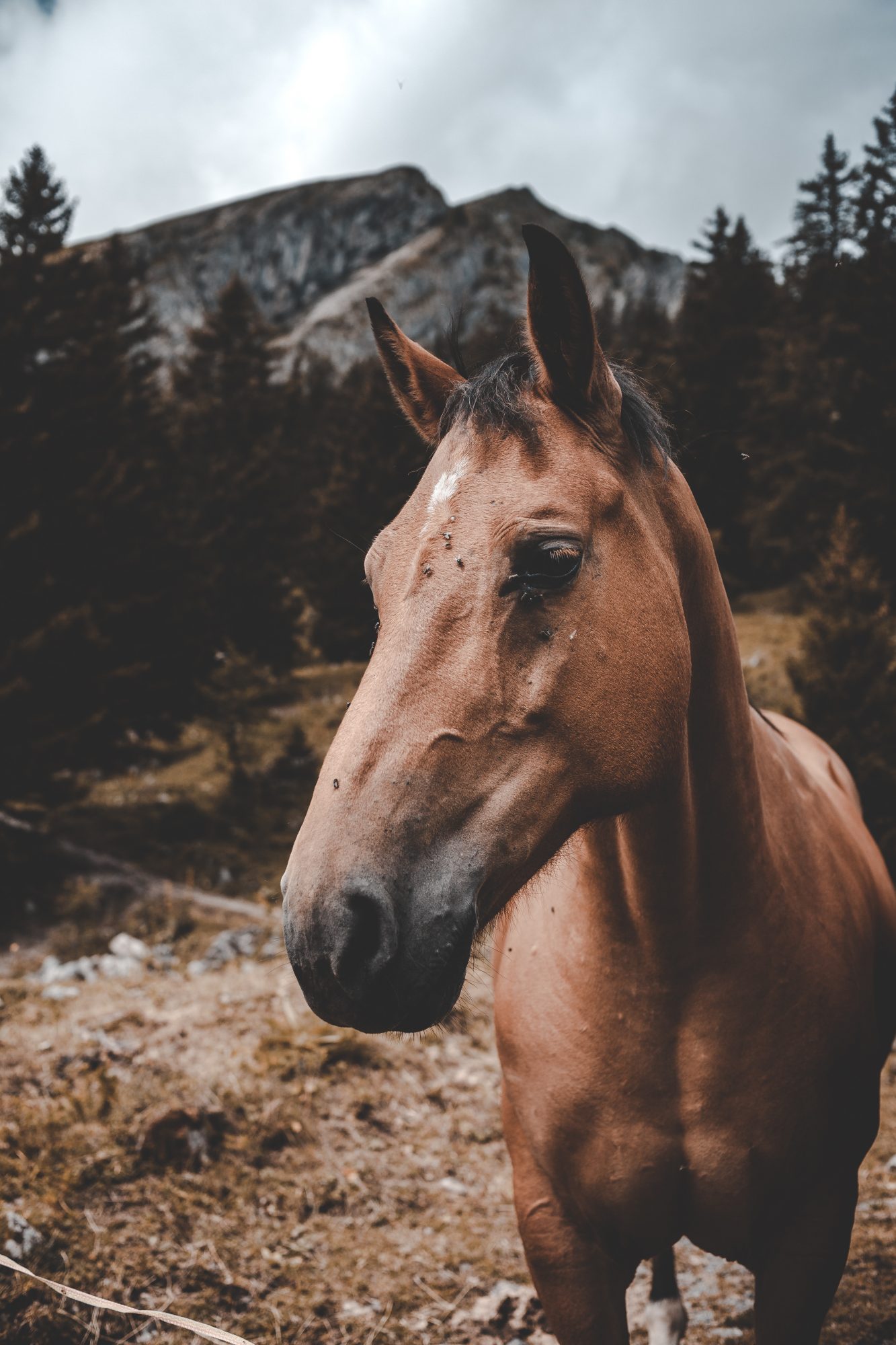 Emergency Care
We are experienced and fully equipped for emergencies. Common emergencies we see include lacerations, dog bite wounds, porcupine quills, hit by cars, toxin ingestions (marijuana, rat poison, chocolate, etc). If you think something could possibly be toxic to your pet, feel free to call and we can quickly consult over the phone whether we suggest a visit or not.
Other emergencies include internal organ dysfunction or immune mediated disease.  We are equipped for life saving measures including blood and plasma transfusions, diagnostic testing, radiology, and hospitalization and treatment after hours.
Please call if your pet experiences an emergency and we will help ensure your pet is seen immediately.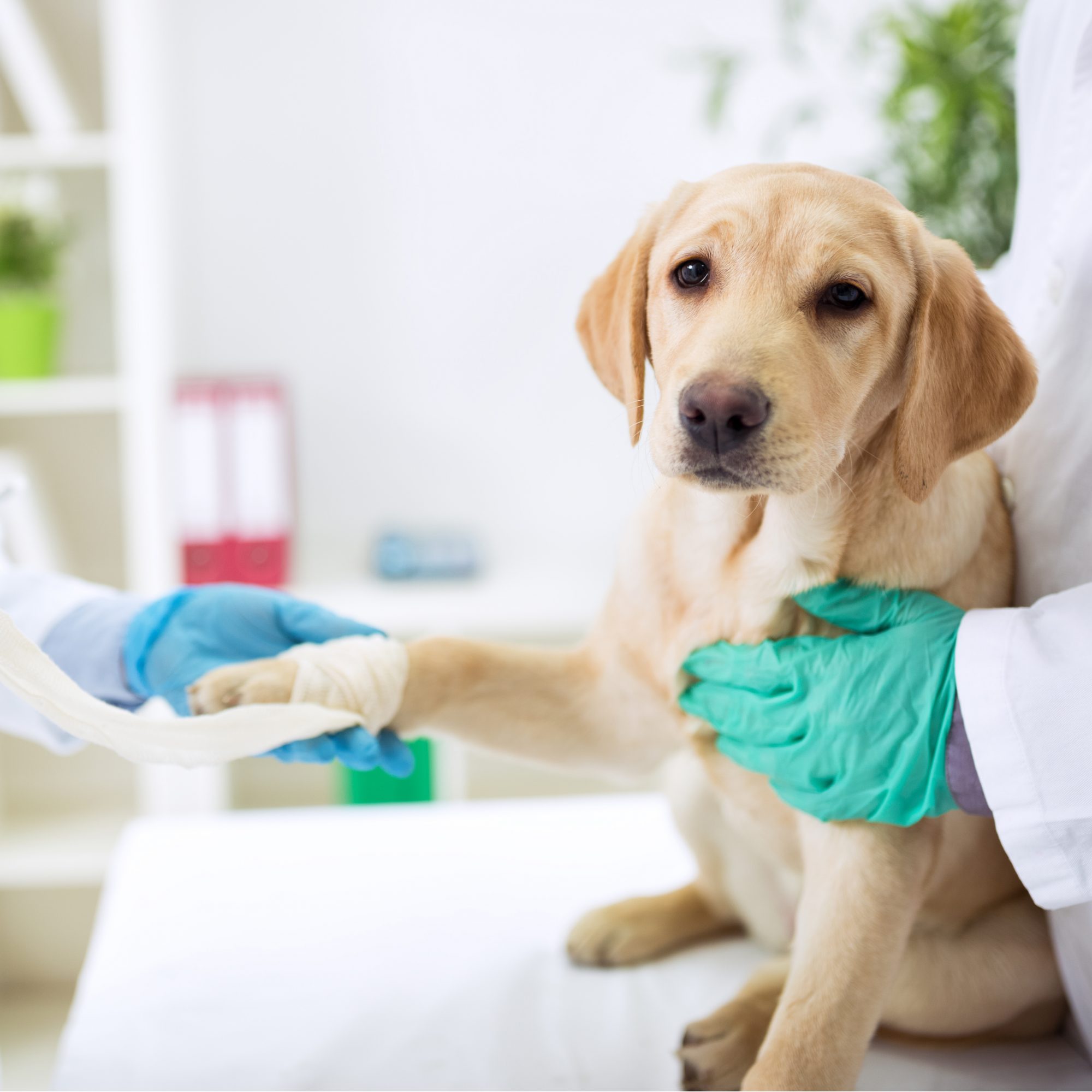 If you have any other questions, please contact us